Your Customers
ARE YOUR ASSETS
BECOME A LOCAL PARTNER
IN THE DIRECT BUSINESS OF THE BEST MANUFACTURERS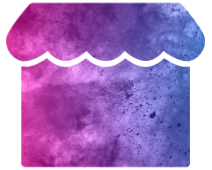 With Scalerion you make the products of the hottest D2C brands directly orderable for your customers without having to buy stock yourself. Customer access against commission - it's that simple!
More choice of goods, higher availability
Focus on staging and consulting
Commissions for each successful sale
| | |
| --- | --- |
| | New revenue sources, more relevance |
| | Complete purchase process via Scalerion |
| | No costs, no risks |
| | No technical requirements |
| | Can be used in parallel with existing processes |
AND THIS IS HOW IT WORKS: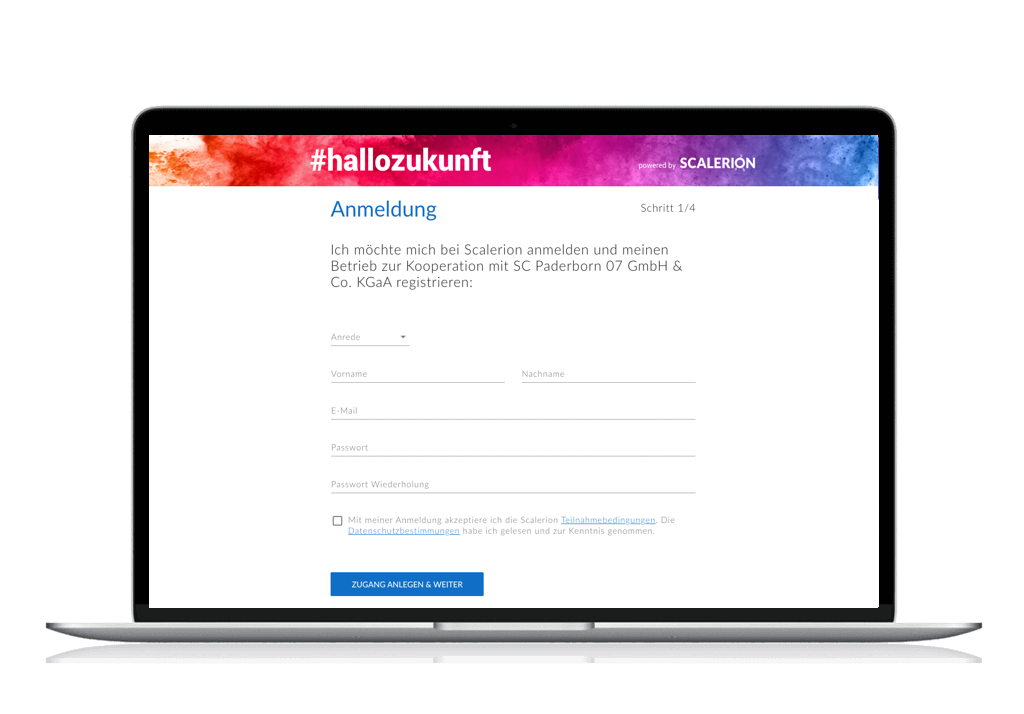 1. REGISTRATION
| | |
| --- | --- |
| | Register and store company data |
| | Connecting with D2C manufacturers |
| | Via Quick-Onboarding in just 2 min |
2. QR-CODES
| | |
| --- | --- |
| | Download custom QR codes |
| | Attach visibly for customers |
| | Scanning directly starts an order |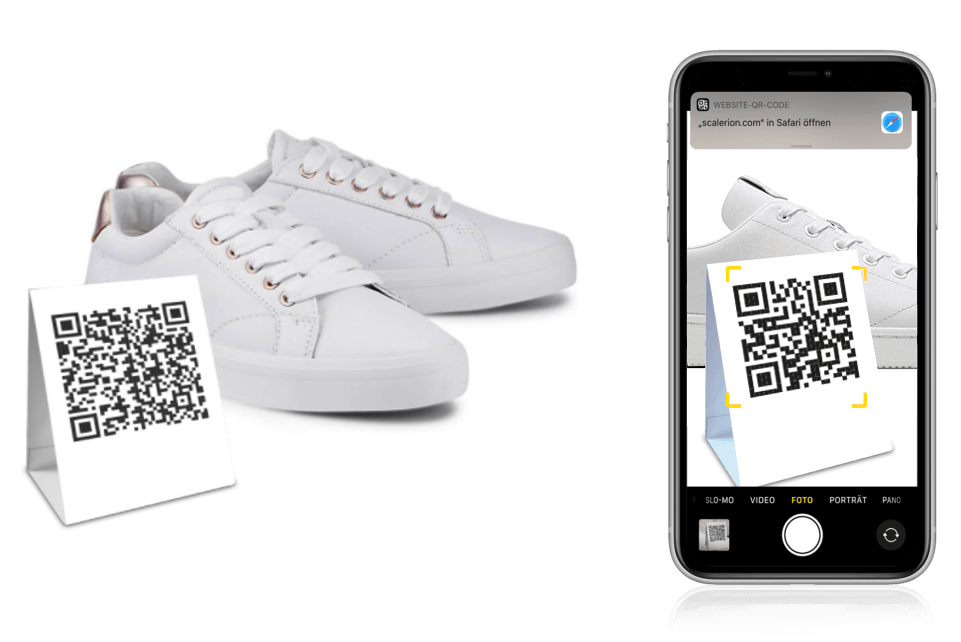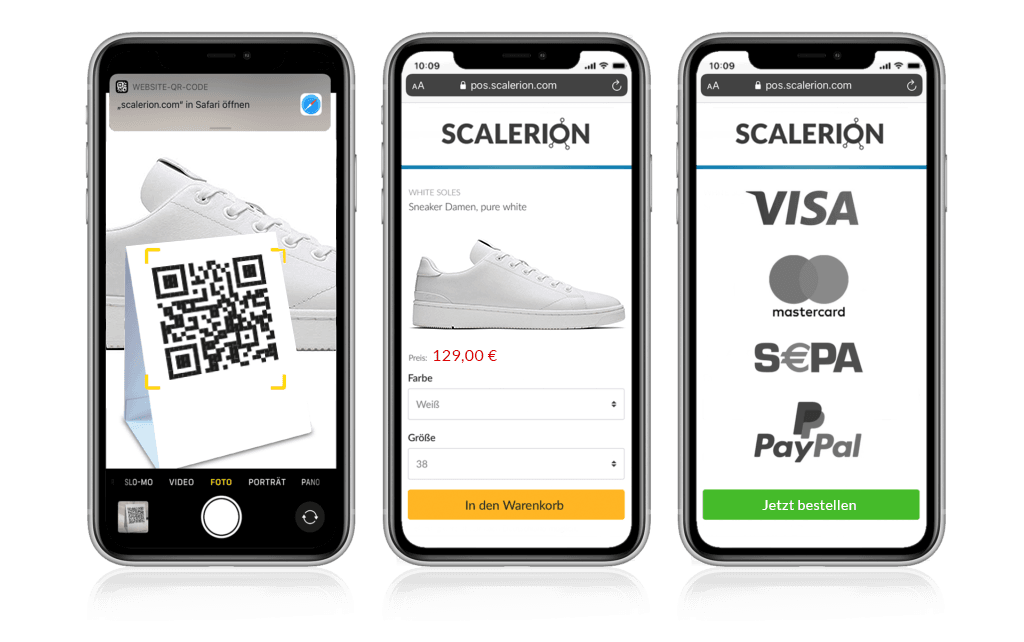 3. ORDER
| | |
| --- | --- |
| | With the customer's smartphone |
| | Without installation, without customer account |
| | Goods shipment directly by manufacturer |
| | Returns process solely with the manufacturer |
4. COMMISSION
| | |
| --- | --- |
| | For each successful order |
| | Individual height per manufacturer |
| | Weekly payouts |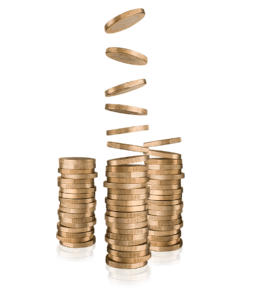 What requirements do I have to meet to be able to use Scalerion as an intermediary?

As an agent, you must have a registered company with a VAT ID. Furthermore, currently only agents in Germany can broker products from manufacturers to end consumers via Scalerion.Beyond that, there are no other requirements.
Can only retailers use Scalerion as an intermediary?

No. You can also use your customer access as a café owner or tennis coach and make products from manufacturers directly purchasable.
Are there any costs for me when using the Scalerion platform?

No. For agents, the use is completely free of charge.
What agent-specific information is needed to create my company?

It is important that your optional company logo is not only used in the Connect module for networking with other suppliers, but also in communication with end customers. Thus, your logo will be displayed in the header of the purchase process as well as shown in the order confirmation.
What data is exchanged between me and the Scalerion platform?

As an agent, our platform provides you with an overview of orders placed and access to your commission vouchers at any time.
With whom does the end customer enter into a purchase contract? Who issues the invoice?

The customer enters into a purchase contract with the corresponding supplier for each item ordered. The customer receives an order confirmation from Scalerion, and the supplier itself then issues the customer invoice.
How can a customer order an item?

Customers can initiate the purchase completely independently with their smartphone. To do this, customers can either scan the QR code of an item or receive a corresponding product link, for example via social media.
What means of payment can a customer use?

The customer can conveniently pay at the end of his order by credit card, by direct debit or via PayPal.
Is installation or registration by the customer necessary?

No. A QR code or product link leads to a responsive website where the complete purchase can be made without installing an app or any necessary registration.
Can the customer also view all products?

Yes. For you as an agent, there is a page on which all products that can be purchased via you are listed - in other words, all approved articles from all suppliers for you. This overview page is accessible via QR code as well as via link (e.g. for social media).
Can multiple items be ordered in one purchase?

Yes, additional QR codes can be scanned both from a product view and from the shopping cart. Alternatively, it is also possible to jump to the product overview page of the agent at any time in order to add further items to the shopping cart there.
Can items from different suppliers also be ordered in one purchase?

Yes, the customer can add any number of items from any number of different suppliers to his shopping cart. As an agent, you will then receive the individually agreed commission amount for each supplier and item.
Is it possible to pick up the goods?

This depends on the selected delivery options of the supplier. Basically, Scalerion supports the delivery of goods as well as the collection either from you as an intermediary or from the supplier directly.
What is my role as an agent for returns?

None. Returns are handled purely between suppliers and end users, you as an intermediary have no active role and no obligations in this.